Posts Tagged 'waste'
I stumbled on this blog post in my ramblings across the world wide web and the headline – "US wastes 27% of food available for consumption" – caught my attention. I thought it might catch yours too.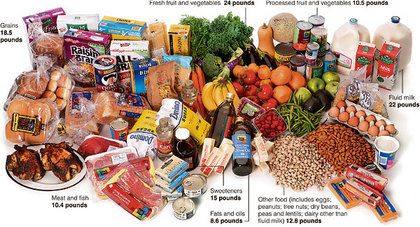 When I was in college one of the big activities of the Environmental Action student group was a multi-year "Waste-watch" in the campus dining halls. We essentially stood by the trash bins and as students came up to toss their left overs we had them scrape the food waste in one bin and the paper/other waste in another. At the end of the night we would weigh the food waste and post it up in the dining hall – challenging students to do better.